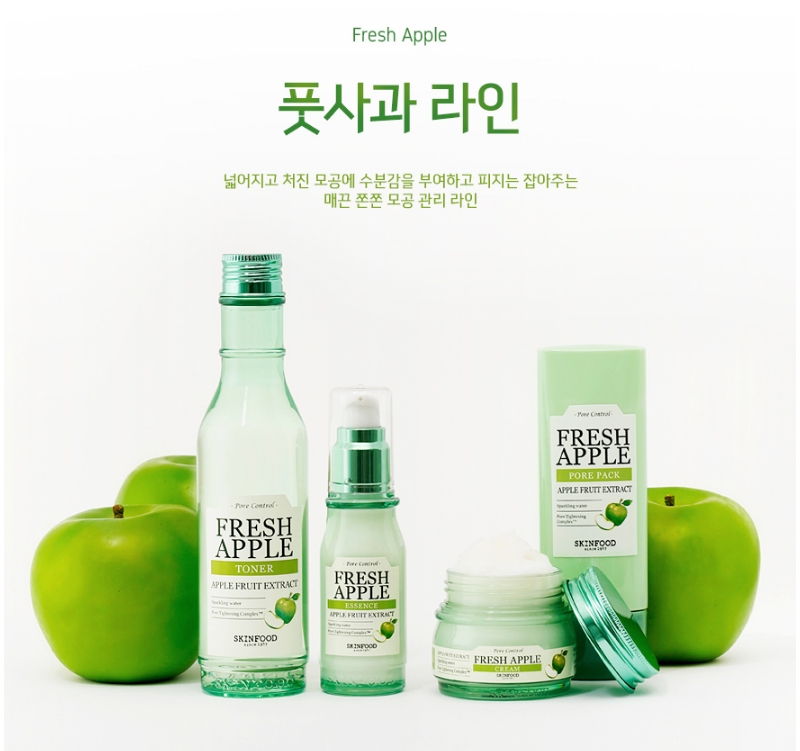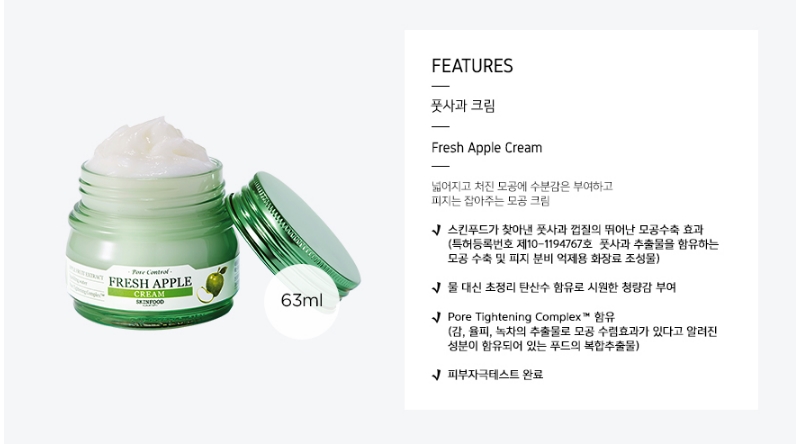 Description
An intensive pore-refining cream with unripe green apple extracts and sparkling mineral waters, which controls oil and refines pores.
So what's it all good for?
This line is ideal for tackling issues with oily skin and enlarged pores. SKINFOOD's Fresh Apple line is so versatile, it can be used by both men and women! Green apple extracts address these concerns in four ways
* They inhibit enzyme activity that causes excessive sebum production.
* The tannins cleanse and tighten pores.
* They stimulate protein synthesis, which works to normalize the keratinous layer in skin, strengthening the skin barrier.
* They help synthesize collagen, which firms and smooths skin.
Suggested Use
Apply right amount onto face and neck gently